Sensorial Floor Barre weekly classes
Sensorial floor barre is a mild body exercise type which is based around ballet-type movements and on the principles of somatic-psychoeducation.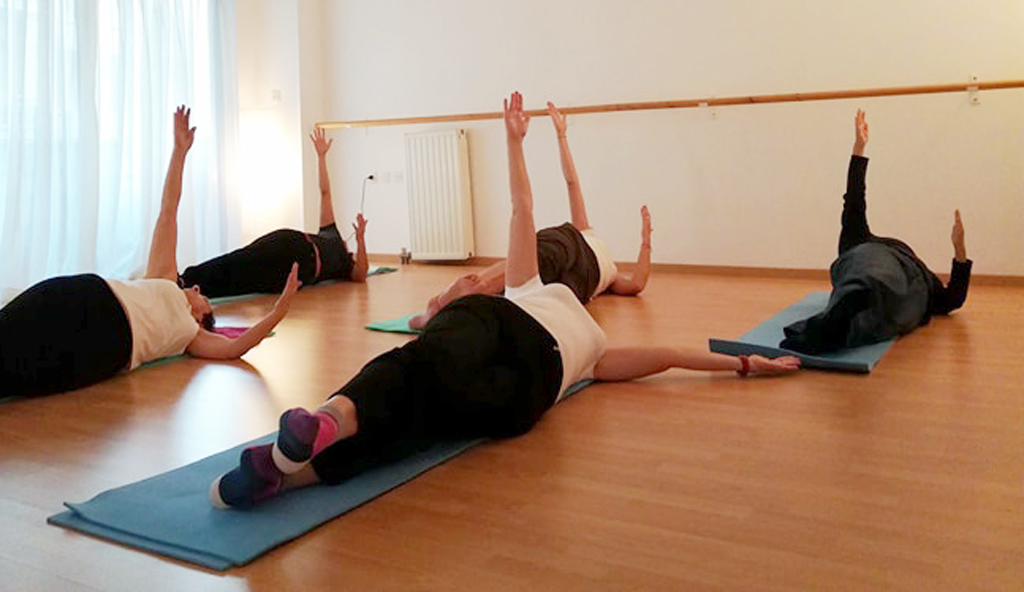 Performed mainly in a lying position and slowly while focusing our attention at our body sense and move.
The aim of this series of classes is the retrieval of our body flexibility, entirety and arrangement.
Thus, we are preventing and getting rid of pain, fatigue and stress. Concerning everybody regardless of age and body type.